Why You Should Eat Chocolate Cake To Feel Happy
It's embarrassing. 
Screaming irrationally, flopping around on the floor. 
Toddlers are the worst after eating processed sugar. 
We all know how crazy a kid is
… after they eat candy.
Parents, the world over will understand how painful this is. 
The same goes for alcohol…
We're well aware of how it can affect our mood, for better or worse! 
Deep down we all know that what we eat or drink deeply impacts our mood. 
Whether it's skipping meals, cutting out food groups or eating too much processed food. 
The foods you consume alter both your emotional and physical wellbeing. 
Research is now showing that food can contribute to the development, prevention, and management of many health conditions. 
7 Ways To Promote Health By Changing The Way You Eat

It's not just what you eat but when and where you eat it.
For example, if you eat on the run, your body can become imbalanced.
Instead, eat in a rested state. If you're rushing around, you'll be in an active (fight-or-flight) state that opposes the optimum mind-body state to eat.
Let's explore some food related choices that you can use freely to promote health:
1. Change your diet gradually. Your gut microbiome is a complex ecosystem, which has developed to digest the food you give it. It's important to change the balance gradually.
2. Schedule your meals at regular times. This will keep things organized and help your body prepare to digest your food.
3. Chew slowly and be grateful for your food. It's taken a lot of effort to get to you, and it soon will be part of your body.
4. Don't eat too much. Yogi's suggest filling half with food and one quarter with liquid, then leaving the rest empty.
5. Eat peacefully. Talk only in peaceful and joyful tones, or better yet, eat in silence and savor your meals.
6. Try to eat at least one raw plant-based salad every day because it's filled with beneficial prebiotics and micronutrients that promote health.
7. Above all else, remember to eat for nutrition, not purely for pleasure.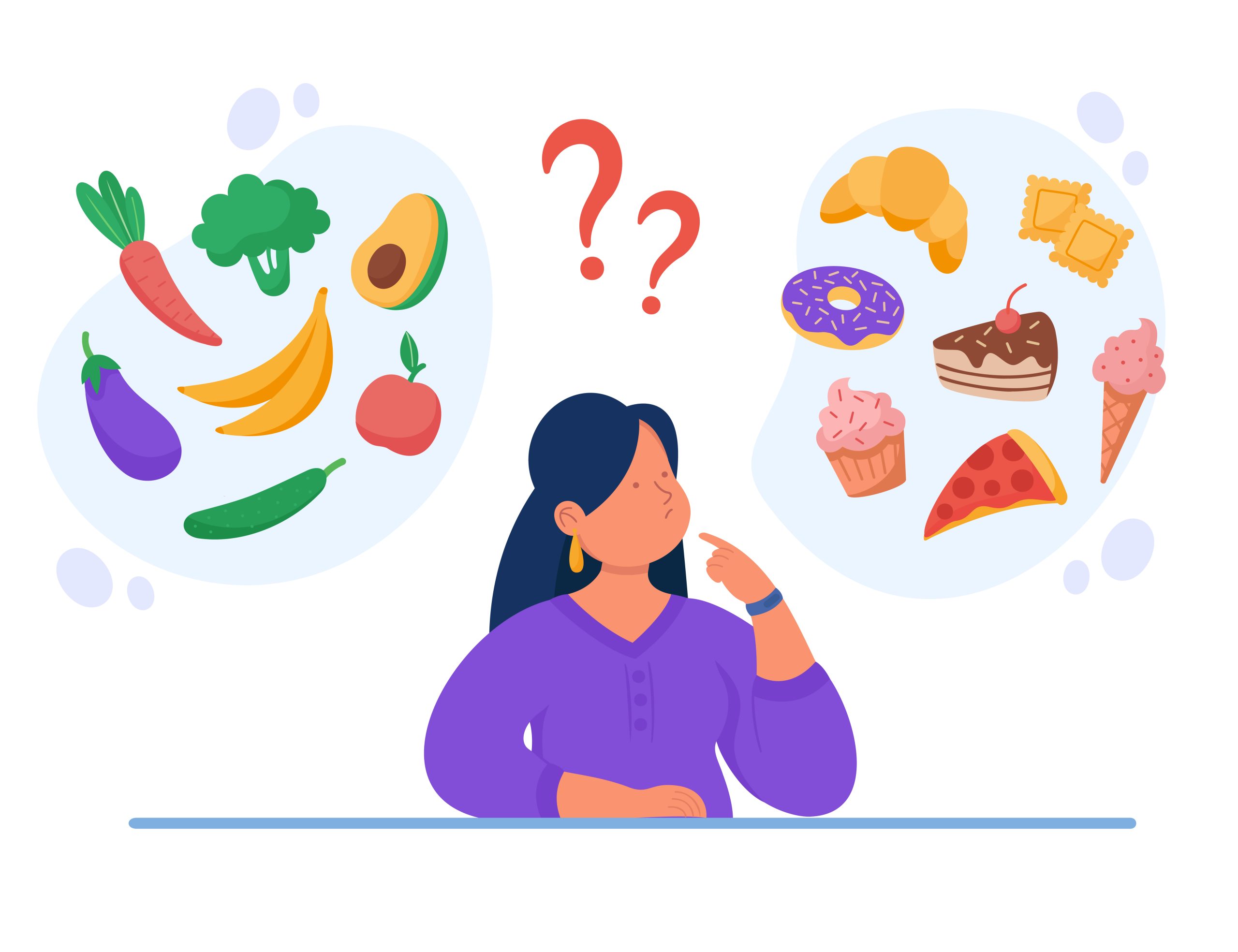 The Food That You Eat
Should nourish you. Some foods merely fuel a bad mood. 
Often after a temporary boost. 
If you want to eat foods that will boost your mood and not create an inevitable crash. Choose to avoid:
Caffeine

Processed sugar 

Alcohol

Junk food 

Fizzy Juice
Here Are 7 Foods That You Can Eat To Lift Your Mood

Before we get into the food. It's important to remember to drink at least eight glasses of water per day. Dehydration can alter your ability to focus and affect your mood. 
The following  six whole foods can boost your mood:
Brazil nut

Oats

Bananas

Lentils

Spinach

Vanilla

Dark chocolate
Avoiding processed foods and opting for whole foods boosts health and mood in the long run. Without the mood swings that you get from cakes, candy, and coffee.
That being said, both dark chocolate and vanilla are mood enhancers. So why not create a healthy cake with plant-based ingredients? There's a connection between vanilla and enhanced mood. In one study, vanilla helped the mouse models lessen depression and anxiety. The reason is attributed to the phenol compound known as "vanillin."
Why not add one raw salad into your diet daily. Adding dressings and herbs to give it a tasty kick. Or create your own decadent yet super healthy dessert, like raw vegan chocolate cake. Ensure that you add in brazil nuts, oats, dark chocolate (raw cacao) and vanilla extract. If you're feeling creative, you could throw a banana in there. For the sweetness, you can use dates or maple syrup. As well as eating the right things, why not try some of the steps above to help your body absorb all of the healthy nutrients that you're adding into your diet. Good Luck! And let us know how you get on.